Displaying present location in the site.
NEC GxFS follows a consistent Building Block approach. A NEC GxFS Storage Building Block consists of two certified NEC SNA800 series storage blocks and two NEC server blocks in a high availability configuration. The storage systems are fully redundant connected to the servers using state of the art SAS-3 technology. Storage Servers provide the parallel file system functionality whilst dedicated redundant RAID controllers in the storage building blocks provide storage to the Storage Server.
The NEC GxFS Storage Appliance is based on IBM Spectrum Scale (fomerly GPFS) parallel filesystem.
IBM Spectrum Scale (aka GPFS) is built from the ground up to scale performance and capacity with no bottlenecks, providing you with extreme scalability for data, metadata.


NEC GxFS Storage Appliance Data Aware Intelligence
NEC GxFS Storage Appliance can grow and share your storage infrastructure while automatically moving file and object data to the optimal storage tier as quickly as possible.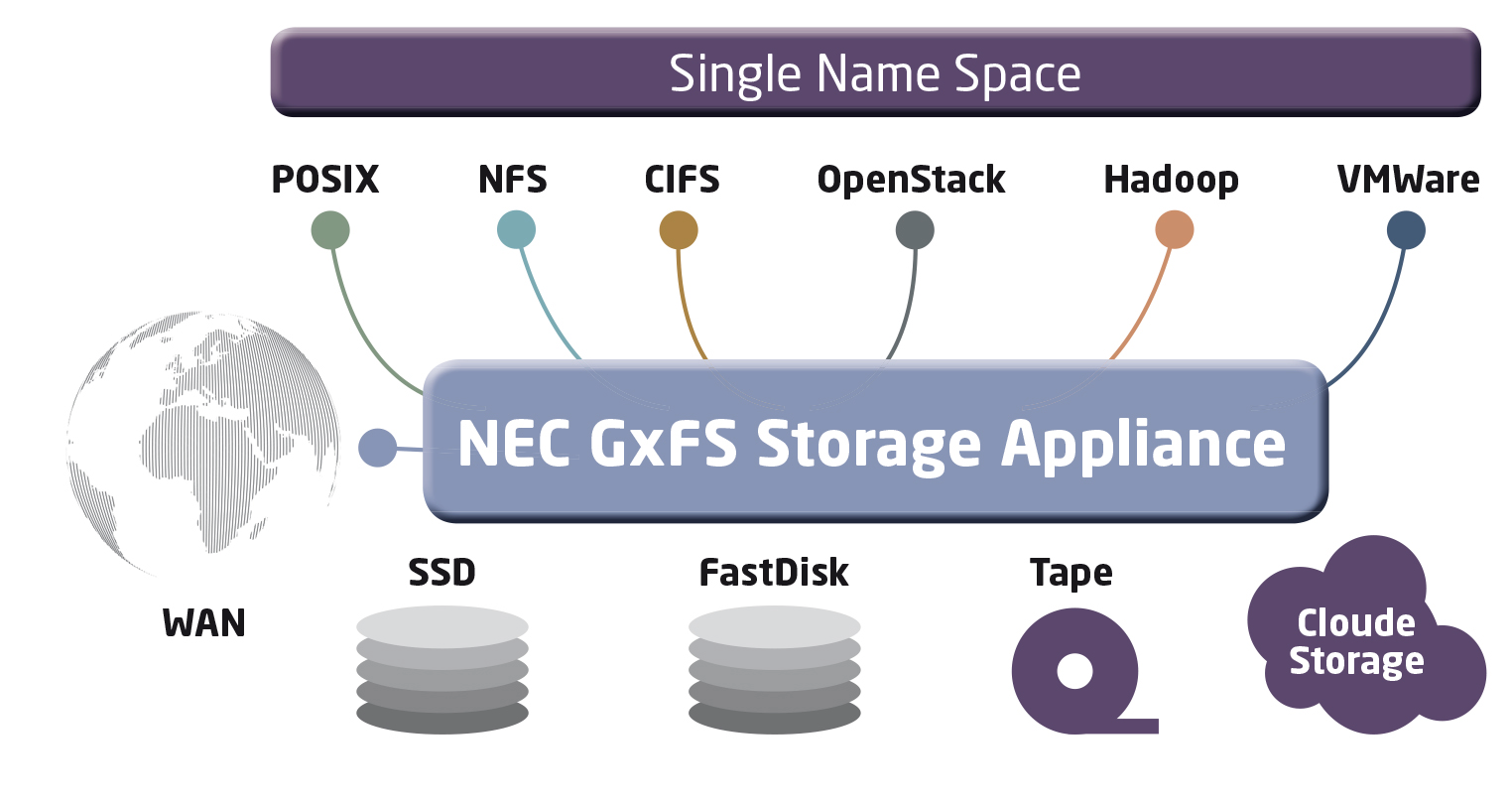 Tiers are not limited to disk class, also tape and even cloud can be used for transparent policy based data placement. For the client data will be accessible from a single namespace.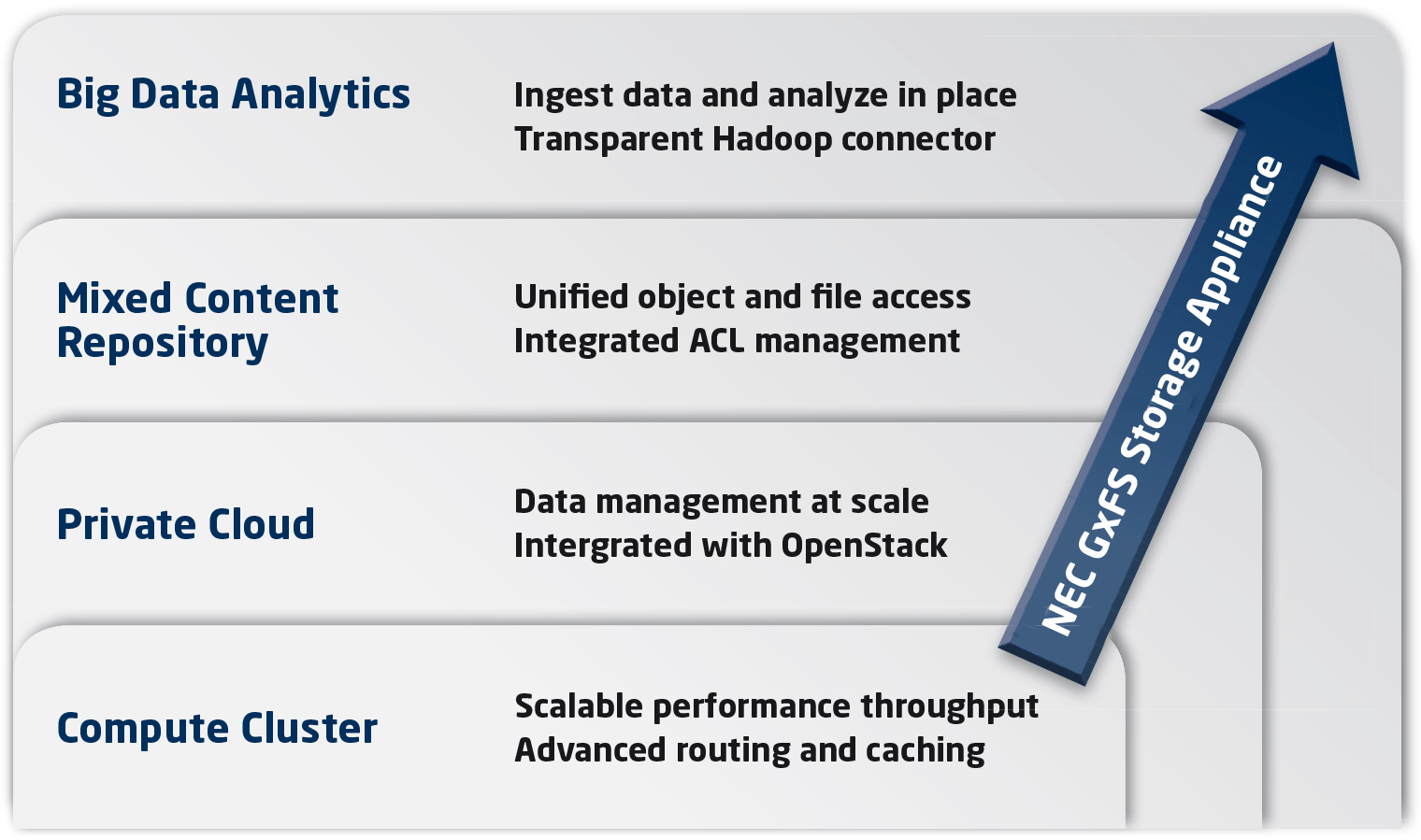 NEC GxFS Storage Appliance can be used for almost every use case from HPC scratch storage to Data Analytics. Built-in features like tiering, synchronous replication, encryption and various security options make the NEC GxFS Storage Aplliance to meet any workflow or regulatory requirement.